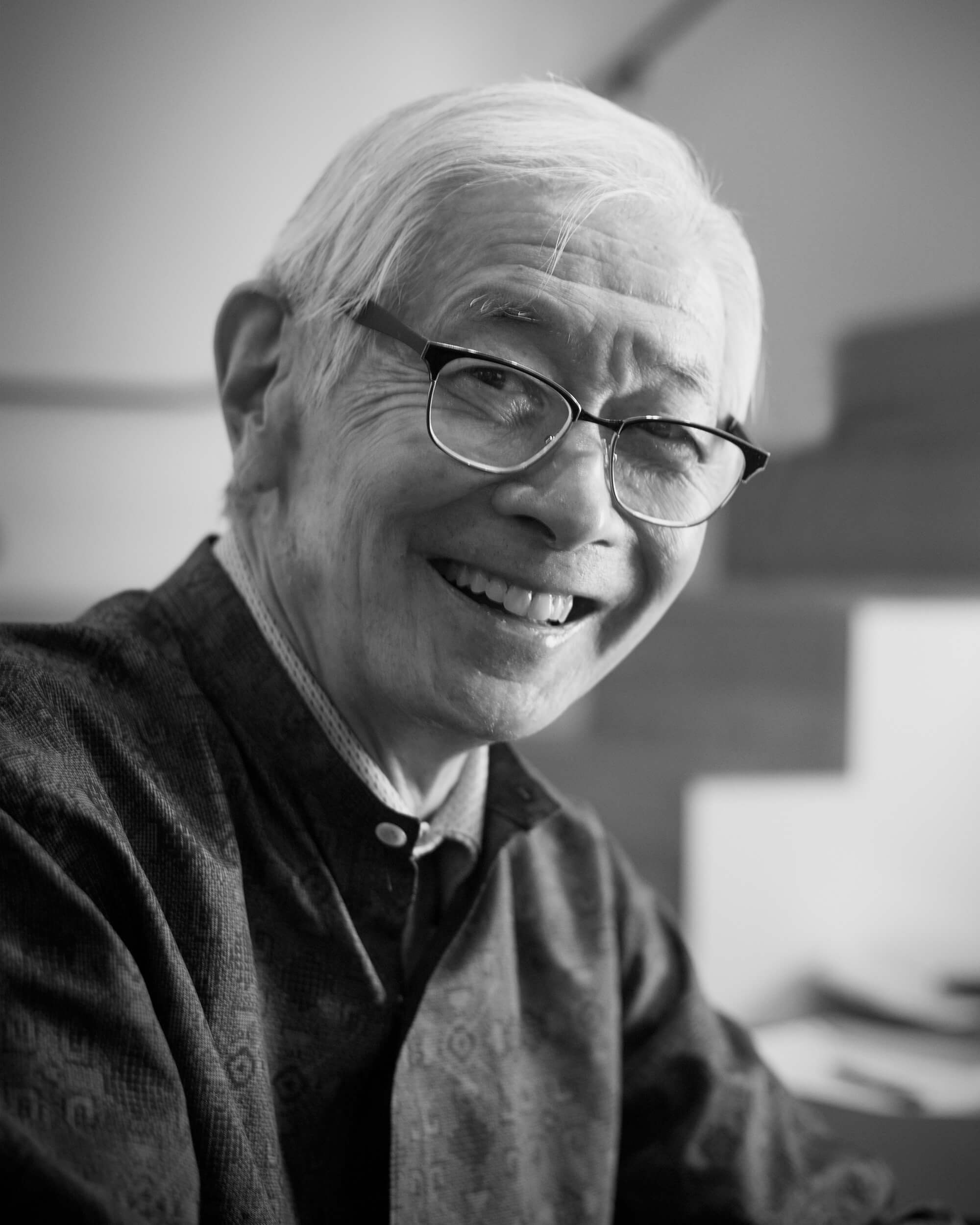 Sukeyasu SHIBA, Gagaku(composer and musician)
1935-2019
Sukeyasu Shiba was born in Tokyo in 1935 into a family of Gagaku musicians of the Nara lineage and began his musical education at the training school attached to the Music Department of the Imperial Household, after which he entered the course to prepare for entry into the court orchestra. He studied Gagaku flute, dance, biwa and ancient song, graduating in 1955. From 1955 to 1984 he served as an Imperial Court musician. After leaving the Imperial Court he became actively principally as a performer on the Gagaku flutes. He formed the Reigakusha ensemble in 1985 and has acted as its musical director ever since.
He has been active as a performer of classical and modern Gagaku and as a composer and performer of contemporary Japanese music in traditional idioms, in addition to which he has also worked on the restoration of pieces that have disappeared from the current Gagaku repertory. He has also worked on a project sponsored by the National Theatre in Tokyo aimed at restoring the musical instruments in the collection of the Shōsōin Imperial Repository. As well as restoring these instruments he has composed many works for them. In 1959, when he was active as a performer in the Imperial Court orchestra, he composed an orchestral work entitled Wedding Celebration Overture: In Celebration of the Marriage of the Crown Prince and Princess Michiko. This work appeared on a CD released in 2016 featuring Shiba's works for Western instruments.
While a member of the Imperial Household Music Department he took part in a tour of the United States (1959) and tours of Europe (1970 and 1976). Since 1986 he has taken part in many overseas concerts both in a solo capacity and with Reigakusha and other ensembles, contributing thereby to introducing traditional and modern Gagaku to overseas audiences. He performed the Japanese national anthem, Kimigayo, in a Gagaku-style arrangement for ryūteki flute and shō (performed by Mayumi Miyata) at the opening ceremony of the 1998 Winter Olympics in Nagano that conveyed the appeal of Gagaku to a worldwide audience. A concert entitled Sukeyasu Shiba: The Gagaku Cosmos was presented in 2010 to mark the 35th anniversary of the Music from Japan series, meeting with high praise in New York and Washington DC.
In recent years Sukeyasu Shiba has composed a number of Gagaku works for children and has worked enthusiastically to generate more awareness of Gagaku by taking part in concerts with Reigakusha given at primary schools and junior high schools throughout Japan. He has participated in many concerts at the National Theatre in Tokyo ever since it opened in 1966, and his works have been performed there on many occasions. A Gagaku concert held to mark the fiftieth anniversary of the National Theatre in 2016 featured his works.
Sukeyasu Shiba has been a member of the Arts Academy, Japan since 2003. In 2011 he was honoured with the Person of Cultural Merit award and in 2017 with the Order of Culture award, both from the Japanese government.